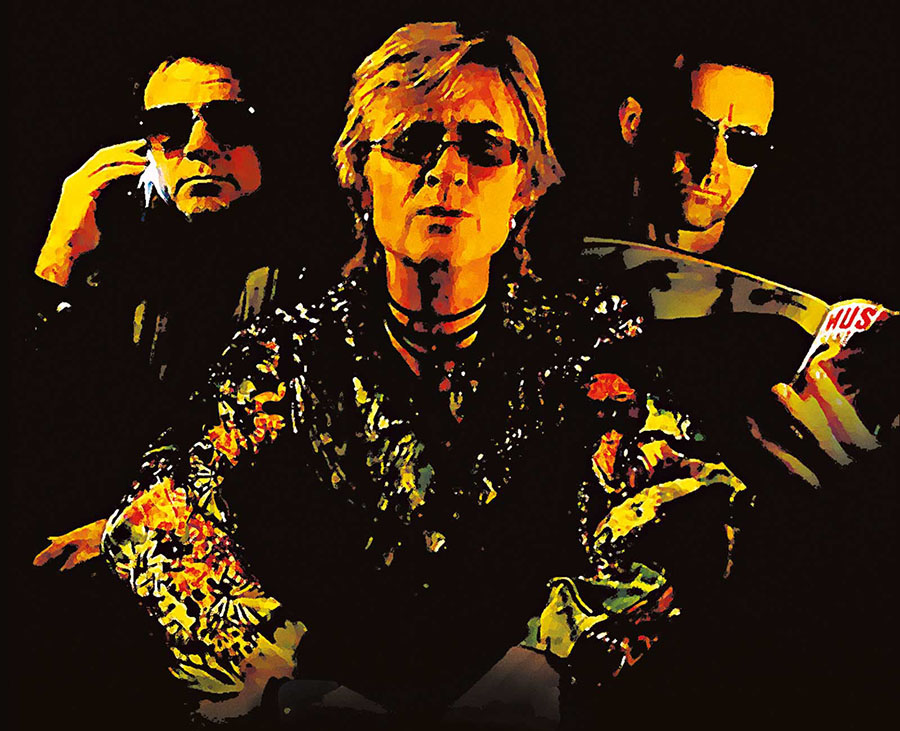 Music on iTunes and Amazon


MUSIC

We have no say in what we like. We can only acknowledge what is reported from within.
So that's why I can't be offended if my music were not liked.

I've "played" my dues in the clubs of Los Angeles and Hollywood;
Going way back to Club 88, The Music Machine, Brennan's Pub, The Blue Lagoon Saloon, Madame Wong's East and West,
The Blah Blah Cafe, Gazzarri's, The Central (now The Viper Room), The Roxy, The Palace, The Ice House and the Troubadour.

Then I got signed as a bass and guitar player with Ten Inch Men and produced by the incomparable Neil Dorfsman.
But Victory-Polygram Music decided it was easier to repackage established artists than to try and market a non-grunge
band in a Nirvana-dominated radio.

My latest recordings. If you like anything, you can download it at iTunes. All donations go to a good charity:
"The John McCloy Rent and Bill Payment Foundation" :-D


GRAPHIC DESIGN

I got my Bachelor's Degree in Fine Art/Graphic Design at UCLA and got day jobs while playing the clubs. My first
entertainment-based design job was as a paste-up production artist at CBS-TV doing TV Guide ads.
Then my resumé filled up with work for all the major film studios. Here is my portfolio.


FINE ART PAINTINGS

Dyansen Galleries in Beverly Hills displayed my paintings of Rock, Blues and Jazz artists.
Here are the ones I still have on my living room wall.